See the World Tours LLC
330-793-6543




for Ship Video

33 Spots SOLD

"The Norwegian Epic"
"153,000 Tons"

San Juan
Aruba
Curacao
Grenada
St. Lucia
St. Kitts
San Juan
"Aruba Cruise"

Price $1699

pp
(Double Occupancy)



Sat. Jan 22th - Sun.
Jan 30th, 2022
Includes:
Rt Air from CLE or PIT
1 Night in San Juan
at The Sheraton Puerto Rico Hotel & Casino
8 Days / 7 Nights Cruise
Category (IC) Upgraded Inside Cabins
$50 per person Onboard Credit
(Upgrade to Balcony +$510pp)
Jan 30th (1/2 Day in Old San Juan)
Transfers: Airport/Hotel & Ship/Airport
All Air, Hotel & Cruise Taxes

| | | |
| --- | --- | --- |
| Fabulous Snorkling | | Fabulous Scuba Diving |
Optional Hotel before our Trip
in Cleveland
Optional
Hotel in Cleveland
for Jan 21st
Our flight out of Cleveland departs at 6:20am on January 22, 2022 and we need to be at the airport NO Later than 4:45am on Jan 22nd.
We have optional hotel rooms for the night before departure which includes FREE parking and shuttle.
If interested, please call 440-243-4040 to make your reservation. Make sure you are booking under "See The World Tours."

Click Logo below for Direstions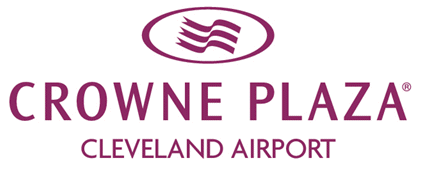 7230 Engle Road
Middleburg Heights, Ohio 44130
Book your room early to get our group rate.
Cleveland Flights have Changed
As of Nov 21th

Cleveland Flights


Saturday, January 22nd
FL# 2887, Depart Cleveland 6:20am,
arrive Miami at 9:28am
FL# 1613, Depart Miami 10:25am,
arrive San Juan at 1:56pm

Sunday, January 30th
FL# 967, Depart San Juans 4:44pm,
arrive Miami at 6:39pm
FL# 363, Depart Miami 9:10pm,
arrive Cleveland at 12:14am
on Sunday, January 30th


Pittsburgh Flights have Changed
As of Nov 14th

Pittsburgh Flights


Saturday, January 22nd
FL# 2313, Depart Pittsburgh 6:26am,
arrive Miami at9:29am
FL# 1613, Depart Miami 10:25am,
arrive San Juan at 1:56pm

Sunday, January 30th
FL# 783, Depart San Juans 4:33pm,
arrive Charlotte at 7:29pm
FL# 1749, Depart Charlotte 8:15pm,
arrive Pittsburgh at 9:39pm
on Sunday, January 30th

Passengers on the Cleveland Flight:
Sam, Louis, Val, Alice, Rich & Gretchen,
Olivia & Irene, Carol & Sandra, Lynda & Susan
Nancy & Jacq, Vito & Sandra, Basil & Mary Lou
Mary & Cheryl, Lori & Christine, Janet & Loretta
Passengers on the Pittsburgh Flight:
Keith & Marilyn
Dianne & Betty
Pat & James
Marion & Karen
Meet Sam at the United desk No Later than 4:45am for Check-in.
Make sure Sam sees you before you go through Security

For more information
Call Sam Jordon
at
330-793-6543

Click on the World to e-mail Sam


Travel Insurance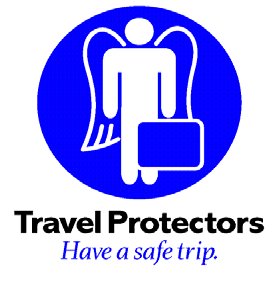 Click Here for
Travel & Cancellation Insurance
Click Here for
Trips all over the World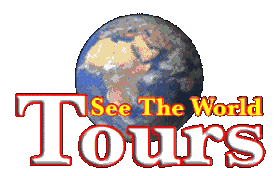 Click on the World
to go to
"See The World Tours"
Complete Website


or
Call Sam Jordon at
330-793-6543
For more Information