PHONE: 703-443-9055
HOURS: M-Th: 9am-11pm EST / Fri: 9am-5pm EST

---

24-hour Travel Emergency Hotline: 01-715-345-0505 (direct or collect)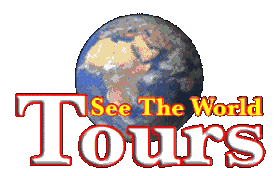 TRAVEL INSURANCE FOR Travelers with
"See The World Tours"
"Please contact Myra
at
703-443-9055
for more details as soon as possible".


To be insured for Trips you MUST PURCHASE TRAVEL INSURANCE WITHIN 14 DAYS OF DATE ON FIRST TRIP PAYMENT CHECK!



After 14 days from the date of your first deposit check, it is too late to purchase cancel insurance. Call Sam at 330-793-6543 if you still want to purchase insurance.


Before you call, you must provide the following information:
Your full name
Date of birth
Home address
Trip cost per person
Date you put down your very first deposit with See the World Tours
Best phone number to reach you
Your email address