African Safari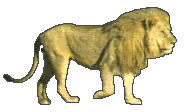 Passport and Visa: Please ensure that your passport is valid for at least six months beyond intended visit and contains at least 2 facing blank VISA pages. You will be refused entry into South Africa if these conditions are not met. No visa is required for US citizens to enter South Africa. You will need to purchase a Double Visa for entry into Zimbabwe and re-entry from Botswana back into Zimbabwe. Visas will be obtained at the Zimbabwe Airport upon arrival (approx. $45 US Dollars for a Double Visa). Please have correct amount in US Dollars.
It is a good idea to make photocopies of the front page of your passport. I suggest you make two copies, one to keep in your own luggage but in a different place than your passport. It is a very good idea to have these copies in case of an emergency.

Important...Before we land in Johannesburgh and Victoria Falls please use the restrooms on the plane. If you wait to use the restrooms after we land and before Customs, you may end up hundreds of people behind the group and cause long delays for our group.

Immunizations: I don't know yet if a Covid Vaccination will be required. No other "Shots" are required or necessary when we visit South Africa, Zimbabweand Botswana. Please check with your doctor or your local international travel clinic before traveling. For medical information call the U.S. Center for Disease Control (CDC) 800-232-4636 or log onto www.cdc.gov/travel.

Medications: Pack your medications in your carry-on luggage. Always pack a little extra in the event of delays.

Money: Please do not take Traveler's Checks! They are difficult to cash in South Africa. Credit Cards are best, either MasterCard or Visa. ATM's are readily available for cash withdrawls. The ATMs will give you South African Rand (ZAR), the currency in South Africa. US Dollars are not used in South Africa, however, US Dollars are used and accepted in Victoria Falls. You should have US Dollars (small notes $1, $5, $10 & $20) when visiting Victoria Falls.
VERY IMPORTANT: Remember to contact your bank that has issued your credit cards to let them know that you will be traveling to South Africa, Zimbabwe & Botswana and will be using your credit cards abroad. Also give them the dates of our trip to Africa. Remember your ATM PIN Number as you will need it for making cash withdrawls. Use your ATM Card for a cash withdrawl here in the US before you depart to make sure that it is operational.

The Exchange Rate is approximately R13.00 to R14.00 per US dollar. This does fluctuate – check www.xe.com for the current rate.

Electrical adaptors: In South Africa, the electricity is 220V, where here in the U.S. it is 110V. Also, the electrical plugs are different. Most of the hotels do have a hairdryer in the rooms. Bathrooms in the hotels or lodges have 110V plug adaptors, where cameras/shavers can be recharged. The hotel/lodge front desks are always very helpful. Do not purchase adapters here in the U.S. as these are usually not the correct ones. We will have a chance to buy adapters at Johannesburgh.

Luggage Limitations: The permitted check-in baggage weight allowance on international flights is 50lbs. However, domestic flights to Victoria Falls and Hoedspruit has a weight allowance of only (20 kg) 44 lbs of luggage for each passenger. I suggest that you pack light and adhere to the domestic baggage allowance and ONLY pack to the 44 lbs limit. Permitted Carry-on bags: One smaller bag – maximum 15 lbs - and a handbag are allowed as carry-ons.

Weather/Clothing: No formal attire is needed. Cool evenings and nights are expected, the days usually warm up, so dress in layers. Pack a jacket that can double up as a rain jacket. Casual lightweight, comfortable cotton clothing is advised when in the bush and at lodges. Lodges have swimming pools so it is advisable to pack a swimsuit. Trousers and long sleeved shirts are advisable for the evenings as a precaution against insects. Windbreakers/ jackets are necessary for early morning and evening Game Drives. Comfortable walking shoes are essential, as is rainwear when viewing Victoria Falls. Most safari lodges have a laundry service. It is advisable to pack lightly and ensure that your clothing consists of neutral colors, like creams, khaki, greens and browns. Remember to pack your binoculars, a basic first aid kit, camera and batteries.

Please Note: Do NOT wear any type of camouflage clothing when visiting Zimbabwe.

Tipping Guidelines: Recommended tips for drivers and guides are R30-R45 per person per day each, 10-15% at meal and bar service and R15.00 (approximately $1.00) per bag to porters. As always, it's up to each traveler's own discretion. Have your tipping cash readily available before you need to tip (especially for porters).
In the Game Reserves, Rangers: R120 to R150 per guest per day, Trackers: R75 to R100 per guest per day. General staff fund (cleaners, cooks, waiters, etc): R30 to R45 per guest per day. All tips are normally given at the end of your stay.


Click on the World
to E-mail Sam at