Iceland Cruise



"The Norwegian Star"
Overnight Flight
to London, England
then a
11 Night Cruise
Cruise To:
South Hampton, UK
Edinburgh, Scotland
Inverness, Scotland
Bergen, Norway
Alesund, Norway
Hellesylt, Norway
Geltanger, Norway
Seydisfjordur, Iceland
Isafjordur, Iceland
Reykjavik, Iceland
Iceland/Norway Cruise
Aug 7 - 19, 2021
$3299
pp


13 Days - 12 Nights

Trip Include:
RT Air from Pittsburgh
11 Days on Norwegian Cruiseline
"Obstructed Oceanview Cabins"
Transfers & All Taxes
Return Flight from Iceland
(Call for Cabin Upgrades)
(Call for Cleveland Flights)


Perks
Inside Cabins
Included
250 Minutes Internet
$25 off each excursion
or BUY
Beverage Package
$138.60pp additional

2 Specialty Dining
$15.80pp additional
Balcony Cabins
Included
250 Minutes Internet
$25 off each excursion
AND/OR BUY
Beverage Package
$138.60pp additional

2 Specialty Dining
$15.80pp additional
If Balcony Cabins BUY the Beverage & Dining Packages
they will also get the Internet & Discounted Excursions.
For Complete Details, Call Sam Jordon at 330-793-6543
Hotel in Pittsburgh
for August 6th


Our flight out of Pittsburgh departs at 3:24pm and we need to be at the airport NO Later than 1:15pm on August 7th.
We have optional hotel rooms for the night before departure which includes FREE parking and shuttle.
If interested, please call 412-262-2400 to make your reservation. Make sure you are booking under "See The World Tours."


Click Logo below for Direstions

1160 Thorn Run Road
Coraopolis, Pa 15108


Pittsburgh Flights



Saturday, Aug 7th
FL# 5418, Depart Pittsburgh 3:24pm,
arrive Charlotte at 5:04pm
FL# 730, Depart Charlotte 7:05pm,
arrive London at 8:00am

Thursday, Aug 19th
FL# 231, Depart Reykjavik 10:30am,
arrive Philadelphia at 12:45pm
FL# 1862, Depart Philadelphia 4:00pm,
arrive Pittsburgh at 7:29pm

Book your room early
Check-In with Sam before you go through Security so he knows you are checked in.
Travel Insurance
Everyone should consider purchasing
Cancellation or Medical Insurance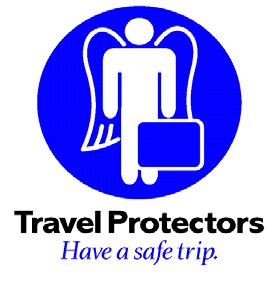 Click Here for
Travel, Health & Cancellation
Insurance
Myra Altschuler from Travel Protectors is reminding
everyone that their USA Healthcare is not reliable
when traveling outside of the USA.

If you want more information,
Call Myra at 1-877-515-9055."





For more information,
Call Sam Jordon
at
330-793-6543

Click on the World to e-mail Sam


Go To
"See The World Tours"
Home Page