Hotel in Cleveland
for April 6th
Our flight out of Cleveland departs at 6:59am and we need to be at the airport NO Later than 5:15am on April 7th.
We have optional hotel rooms for the night before which includes FREE parking and shuttle.
If interested, please call 440-243-4040 to make your reservation. Make sure you are booking under "See The World Tours Group,"

Click Logo below for Direstions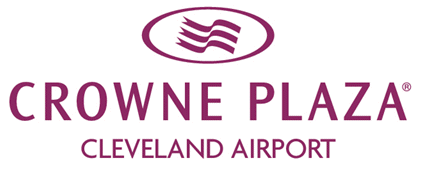 7230 Engle Road
Middleburg Heights, Ohio 44130
Flight Numbers & Times
have Changed (as of 2/27/13)
(Cleveland to San Fran)



Sunday, April 7th
FL# 375, Depart Cleveland 6:59am,
arrive San Fran 9:37am

Friday, April 12th
FL# 995, Depart San Fran at 11:15pm,
arrive Chicago at 5:18am
FL# 5177, Depart Chicago at 6:00am,
arrive Cleveland at 8:16am Saturday morning